J-

DILLA

R.I.P. (1974-2006)


THE TITLE OF THIS BLOG IS IN PART THE TITLE OF THE CURRENT

MIXTAPE

THAT I AM CREATING WHICH WILL HAVE A LINK HERE IN THE FUTURE FOR A FREE DOWNLOAD. BUT ANYWAYS "

BLING

-PACK" IS A COMBINATION OF THE STEREOTYPICAL CATEGORIES THAT HAVE BEEN CREATED BY HIP HOP MEDIA/AND RECORD COMPANIES TO LABEL SPECIFIC

GENRE

OF HIP HOP MUSIC. I WILL BRIEFLY EXPLAIN: IN THE POST GOLDEN DAY ERA OF HIP HOP "

traditional hip hop

" was labeled "

BACK PACK RAP

" THIS LABEL WOULD BECOME THE STAMP FOR ANY ARTIST PROMOTING TRADITIONAL, CONSCIOUS, AFROCENTRIC,BOHEMIAN, OR EXPERIMENTAL (READ SIDE BAR ARTISTIC)

EXHIBIT

#1-ME(SMILE)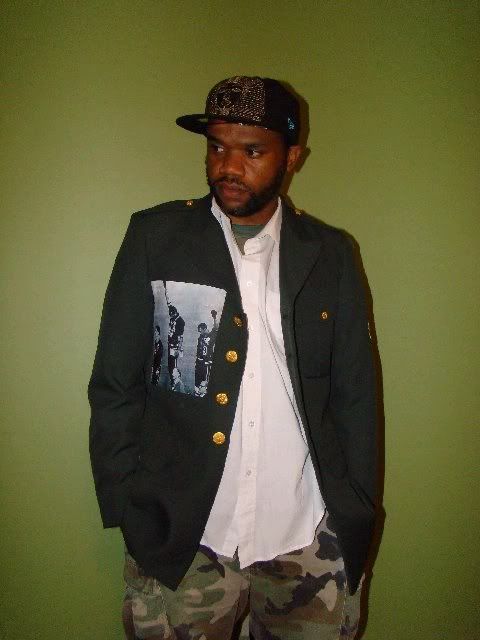 READ THIS ARTICLE FROM

IMAGEYENATION

.COM (http://www.imageyenation.com/?itemid=507). THE BIGGEST

STEREOTYPE

BEING THAT ITS CONSUMERS AND SUPPORTERS ALL ROCK BACKPACKS EVERYWHERE.THEN AS HIP HOP BECAME A

BUISNESS

THAT CONSUMED THE GLOBE LABELS CHOSE TO MARKET ARTIST THAT EXEMPLIFIED MATERIALISM THUS SPAWNING THE LABEL"

BLING

BLING

RAP". THE FUNNY THING ABOUT IT IS THAT I HAVE ALWAYS FELT THAT

ECCENTRIC

LIVING , FLASHY IMAGERY, AND HIGH PRICED AUTOS,CLOTHING AND JEWELRY WERE MORE ABOUT BLACK CULTURE THAN ANYTHING LOOK AT SOME OF ERIC B AND ALBUM COVERS
or RUN DMC
OR SLICK RICK I COULD GO ON FOR DAYS...
I was
ridiculed
the other day for having a
rolex
. I
don't
apologize for that or My Last Range Rover i had. That cars
craftsmanship
saved my life in the auto accident where i was rear ended by another vehicle. People of African Decent have always been
eccentric
as hell.See pictures of
KIng
Tuts TOMB (www.kingtut.com) Now i
don't
want to hear 16 tracks about the size of your rims and i wont make a
cd
that has that content but that is part of our culture... so
Bling
-pack is just the
amalgamation
of all of what i am. Buy your conscious rap fan girlfriend a diamond engagement ring and see if she objects. And in the words of the late great "J-
DILLA
" DIAMONDS ARE A GIRLS BEST FRIEND copy and past this link to listen (http://nerdwithswag.com/2007/04/17/j-dilla-diamonds-prod-by-nitti/) ending note Hip-hop has never been completely one thing but a mixture of things related and unrelated...