Friday, January 4, 2008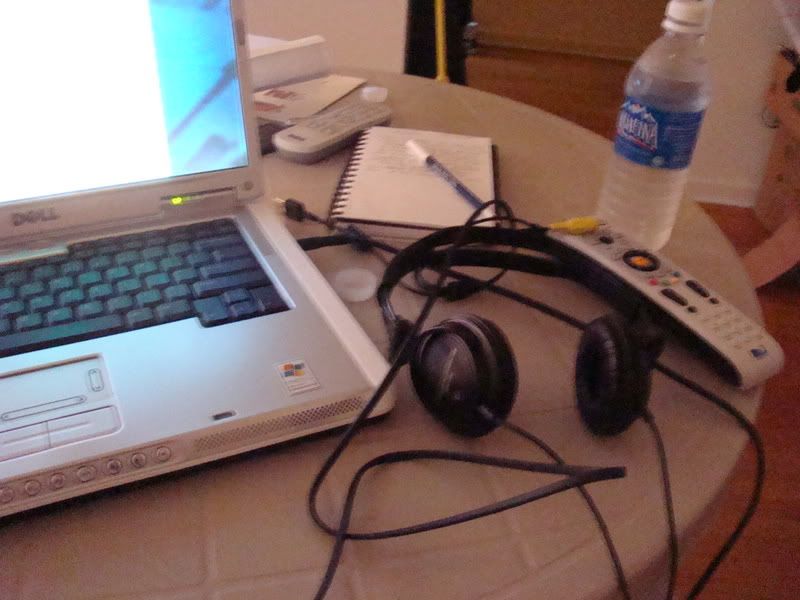 THE ART OF LOVE IS THE "TITLE" OF THE CD THAT I AM CURRENTLY IN THE BEGINNING STAGES OF COMPOSING IN NEW YORK CITY. MY PROCESS WITH MUSIC IS CRAZY AS ITS LIKE A CREATIVE POSSESSION OF SORTS. I ONLY COMPOSE WRITE OR PRODUCE WHEN THE ENERGY COMES. ALOT HAS COME OVER THE HOLIDAY SEASON. ABOVE YOU SEE THE SURVIVAL CREATION KIT LOL THAT LOOKS LIKE CHAOS ON A TABLE. I DID NOT REALIZE THAT I ALMOST ALWAYS FACE WINDOWS WHEN I RIGHT. I BURN INCENSE AND ALWAYS HAVE BOTTLED WATER AROUND. I TRY TO TURN OFF CELL PHONES BUT IT JUST DOES NOT WORK .I DRAW FROM ALOT OF INFLUENCES USUALLY FROM THINGS THAT DONTR HAVE TO DO WITH MUSIC , LIKE THE SMELL OF FOOD ,COLORS, SOUNDS , TRAVEL , CONVERSATION. ALL THESE THINGS STIMULATE ME THE MOST . I HAD THIS SONG "stack it up" THAT WE WILL BE PUTTING ON MY MYSPACE MUSIC PAGE IN THE NEXT FEW WEEKS THAT I HAD BEEN WORKING ON SINCE MAY I KEPT RE-WRITING THE SONG OVER AND OVER AND THEN DECLARED WRITERS BLOCK . I FINALLY FINISHED IT AND LIKED IT THEN A FLOOD OF CREATIVITY HIT IT WAS A JOLT OF WHAT WILL BE "THE ART OF LOVE "CD WHICH IS A SPIN OF SUN ZU'S THE ART OF WAR PHILOSOPHY BOOK. KEEP YOUR EARS PEELED FOR "BLING PACK MUSIC" THE MIXTAPE AND "THE ART OF LOVE " CD HOLLA BLACK !!! YOU KNOW WHAT IT IS ......
Posted by

SAFARI-BLACK
at 8:45 AM
No comments:


Wednesday, January 2, 2008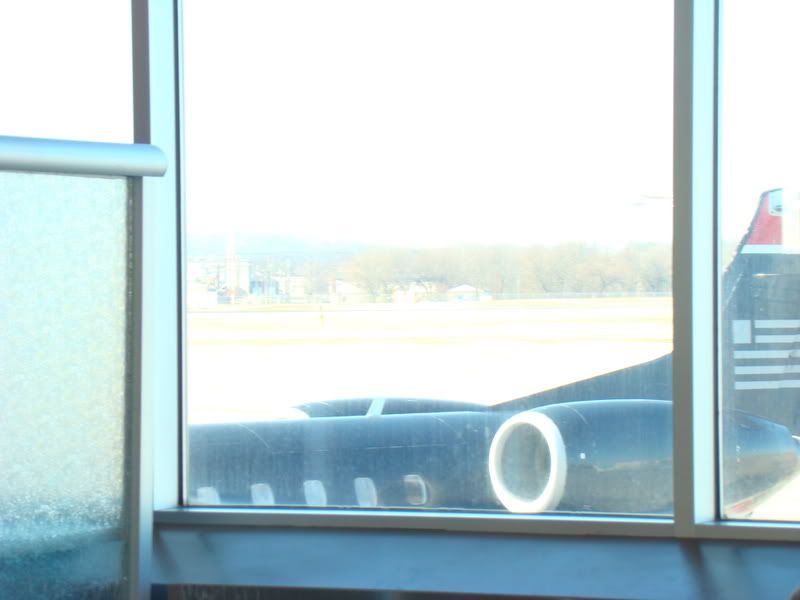 LAST MONTH TRAVELING HAS HAD SOME REALLY ERR UH LET ME SEE?? SOME STRAIT PROFILING EXPERIENCES . COPS GETTING MAD FOR NOT FINDING GUNS IN TRAVEL VEHICLES.I DON'T EVEN WANT TO TALK TO MUCH ABOUT IT BUT BEFORE BOARDING THE PLANE ABOVE I WAS TOLD THAT I " hit the metal detectors kind of hard" WHAT DOES THAT MEAN? SO I WAS THEN ASKED TO ROLL THE TOP OF MY JEANS DOWN LIKE SHAKIRA. THEN WHEN I DID HE(THE FEDERAL SCREEENER) SAID I DID NOT DO IT RIGHT huh?? SO THEN HE PROCEEDS TO FRISK ALL OVER THE FAMILY JEWELS I WAS NOT AND AM STILL NOT HAPPY ABOUT THAT. IT JUST AIN'T FEEL RIGHT. SO AFTER THAT FIASCO AND SEEING HIM MAD CAUSE I HAD NOTHING ON ME BUT SOME DENIM RIVETS... I PROCEEDED TO WAIT FOR ITS DEPARTURE . CROWDS ARE NOT AS HEAVY AS YOU WOULD THINK ON CHRISTMAS DAY SO I HAD ALLOT OF DOWN TIME. SO AS I AM JOTTING DOWN SOME SONG IDEAS AN OLDER COUPLE STRICKS UP AN AWKWARD CONVO TRYING TO FEEL ME OUT ( I HAVE SORT OF STRAIT HAIR SO I THINK THEY THOUGHT I WAS AN ARAB (read side bar potential terrorist in there eyes) . THEN I GET ON THE PLANE AND IT IS THE SECOND SMALLEST PLANE I EVER RODE ON . IT WAS ALSO THE FIRST TIME I RODE FIRST CLASS AND COACH AT THE SAME TIME. I WAS IN A SINGLE ROW OF SEATS ON THE LEFT OF THE US AIRLINES PLANE 3 SEATS FROM THE FRONT DOOR . LOL SO SMALL NO FIRST CLASS GET IT ?
THE PLANE SITS FOR A MOMENT THEN AS WE ARE ABOUT TO TAKE OFF I SEE THE STEWARDESS YELLING "NOW AT A PASSENGER" I WAS LIKE OH @$#% ITS ABOUT TO BE ON. THEN I REALIZE THAT THE PERSON WAS STILL TALKING ON A CELL PHONE (F.Y.I) YOU ARE NOT SUPPOSED TO TALK ON CELL PHONES ON AIR PLANES, THEN RUDOLPH GUIDED THE ALMOST G4 SIZE PLANE IN THE AIR THE END... hO HO HO
Posted by

SAFARI-BLACK
at 4:19 PM
No comments: