I HAVE ALWAYS LOVED HATS . EVERY SINCE I WAS LITTLE I HAVE LOVED THEM , BUT IN THE LAST 3 TO 4 YEARS I HAVE FALLEN DEEPLY IN LOVE WITH FITTED NEW ERAS IN PARTICULAR. YOU HAVE REALLY TWO TYPES REGULAR NEW ERAS THEN YOU HAVE NEW ERA COLLABORATIONS WITH VARIOUS COMPANIES LIKE THE ONE I AM WEARING ABOVE

NEW ERA

X

10 DEEP

- pharoah/KIng Tut .THE COLLAB SERIES ALWAYS HAVE A SERIOUS HIGH QUALITY CRAFTMANSHIP THAT IS A STEP ABOVE THE MALL BOUGHT NEW ERAS.THE

NEW ERA

X

10 DEEP

I HUNTED IT DOWN AS IT WAS SOLD OUT AND LIMITED EDITION. I TEND TO GO ABOVE AND BEYOND WHEN I WANT ONE SPECIFIC THING AND DONT NOT SETTLE WELL FOR ALTERNATES BUT I AM DIGRESSING A LITTLE SO LET ME HOP BACK IN. I THINK I OWN CLOSE TO 20 RIGHT NOW WHICH IN SOME RESPECTS MAY SEEM EXCESSIVE. SOME TIMES ITS THE COLOR , SOME TIMES ITS THE DETAIL , SOME TIMES ITS THE ECENTRICNESS OF THE PIECE. REALLY FOR ME SOMETIMES THE CRAZIER THE BETTER .

VACATION YEAR ROUND WITH THIS

LEROY JENKINS

( PIECE. HE IS STRAIGHT CUTTING EDGE STEPPING AWAY FROM ALL THE OTHER DESIGNERS . HE WAS A FORMER DESIGNER FOR ECKO UNLIMITED AND AKADEMICS..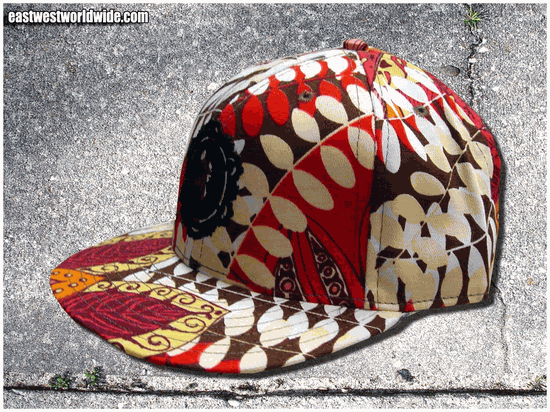 I COULD NOT GET THIS AFRICAN FABRIC INSPIRED JOINT HERE DUE TO THE ER UMM.. size of my HEAD (SMILE)

PHARRELS' COMPANY JUMPED IN AS WELL

BBC(BILLIONAIRE BOYS CLUB

) X

NEW ERA

DENIM

? YES

DENIM

AND ITS BANNANAS ( THAT MEANS GOOD FOR THOSE THAT MAY NOT BE UP TO CUFF WITH HIP HOP SLANG..SEE YOU CAN LEARN SOMETHING BY READING MY BLOGS