The other day someone asked me if i missed soul food ? i chuckled and replied A vegan diet does not have to be flavor or culture free. There are numerous adaptations that can be worked in the kitchen , the Standard American diet rotates around meat and not the sides but there are infinite possibilities in the kitchen . I enjoy vegan buffalo style tofu made with soy margarine and Cheyenne sauce , southern style fried battered tofu , mock Seitan Ribs bbq style and list goes on .Fundamentally there are no rules to cooking period and this entry is to not point fingers at those who have been misinformed but to show another side of the Vegan Movement ...The black one...






Below are a few pics of my favorites....


Southern Fried Battered Tofu

Home Fries with peppers and onions...



Raw Fresh Salad ...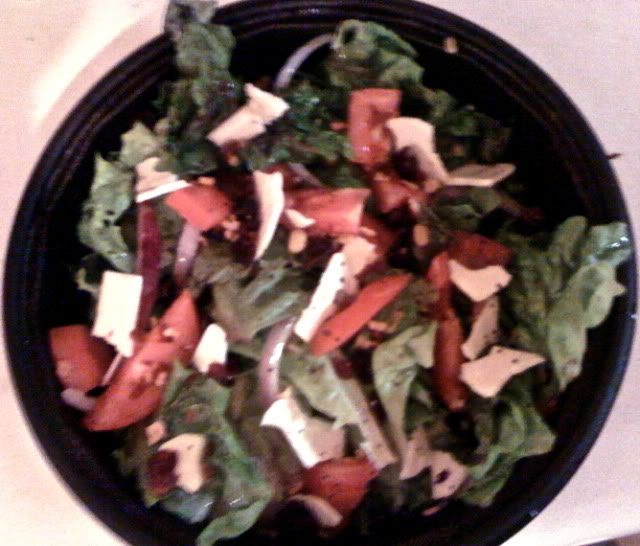 Romaine Lettuce , Red Onion , Tomatoes , Vegan Cheese ,Kalamata olives, dried cranberries , Olive oil



Also peep the older related post links below



SAFARI-BLACK: DIARY OF BLACK VEGAN #4 SPRING - THE TIME TO GO GREEN !!



And...



SAFARI-BLACK: DIARY OF A BLACK VEGAN - vol #3 ..

And....



SAFARI-BLACK: Diary of a BLACK VEGAN VOL#2

And ...



SAFARI-BLACK: DIARY OF A BLACK VEGAN..?? VOL#1