THIS BLOG GETS ME FUZZY INSIDE LIKE HUGS FROM YOUR GRANDMOTHER. MANY YEARS AGO I DATED A SISTER AT AN AVAUNT GUARD HIGH SCHOOL MANY MANY YEARS AGO I MIGHT ADD. THERE WAS A BOY THAT USED TO LIGHT UP SMILING( THE SCHOOL WAS UNIQUE IT HAD STUDENTS KINDERGARTEN TO GRADE 12) AND HE WAS A FEW YEARS YOUNGER THAN SHE . THE TEACHERS WERE CALLED BY THERE FIRST NAME. IT WAS TRULY A SPECIAL PLACE. THERE WAS A BROTHER THAT ALWAYS LIT UP LIKE A HIGH BEAM BMW HEAD LIGHT style. HE LATER MADE HIMSELF KNOWN TO ME AS "BRADFORD" . I HAVE ALWAYS BEEN A VERY WELCOMING PERSON WHEN IT COMES TO BROTHERS A FEW YEARS YOUNGER THAN MYSELF AS YOU NEVER KNOW WHAT THEY ARE VOID OF. I TRULY BELIEVE IN COMMUNITY AND COLLECTIVE SUPPORT AS A PEOPLE. I LATER BECAME ACQUAINTED IN A MORE PERSONAL SENSE AS A SURROGATE BIG BROTHER. HE LOST HIS MOTHER TO HIV ( PLEASE SUPPORT HIV AWARENESS MONTH APPROACHING AND SPREAD THE WORD EVERYDAY). I BECAME A MENTOR AND UNKNOWINGLY A BIG BROTHER THAT HE DID NOT HAVE AS HE ONLY HAD TWO BIG SISTERS. HE MOVED TO CHICAGO TO LIVE WITH HIS FATHER AND BECAME SCHOOL MATES WITH KANYE WEST AND GLC OF GOODMUSIC PRE-GRAMMY DAYS.I USED TO FLY INTO CHICAGO FOR CONCERTS AND TO HELP HIM THROUGH HIS GRIEF. WE RODE THE L DOWNTOWN IN THE MIDDLE OF WINTER , WENT TO THE TIMBERLAND STORE TO LOOK AT SHOES WE COULD NOT AFFORD AND WENT TO DIGABLE PLANET/COMMON SHOWS (CIRCA 1993-1994). YEAH THIS BLOG MAY SEEM HIGHLY PERSONAL BUT WHEN BLACK MEN BEAT THE ODDS THAT ARE HEAVILY WEIGHED AGAINST THEM IT IS A SWEET CELEBRATION IN MY MIND. ALSO AGAIN I HAVE TO MENTION HE IS PRACTICALLY MY LITTLE BROTHER(16 YEARS OF AFFILIATION)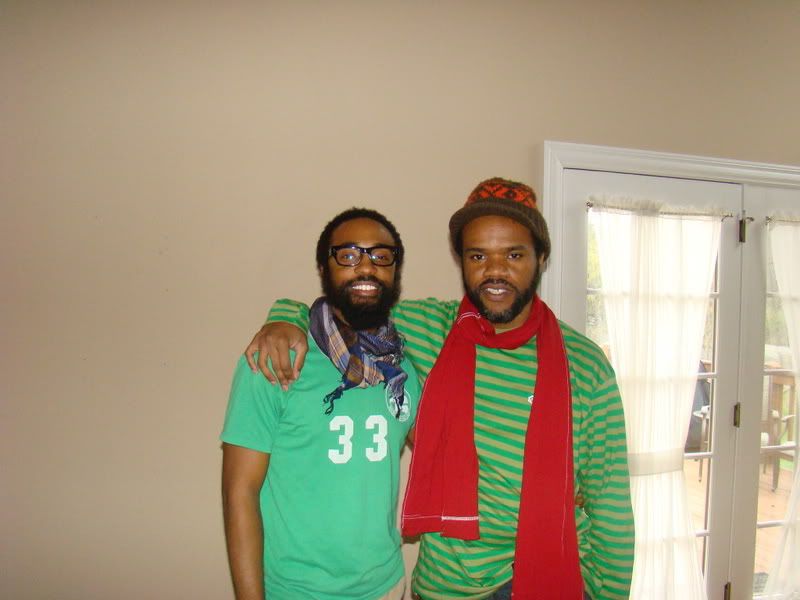 HE WENT ON TO HOWARD AND GRADUATED. THEN RELOCATED IRONICALLY TO NEW YORK CITY WHERE I USED TO LIVE. HE HAS SHOT VIDEOS FOR JIM JONES , OMAS(SA-RA) AFFILIATED ERIKA ROSE (ALICIA KEYS CO-WRITER) AND NEW SOLO ARTIST. AFRO-PUNK WHITE LIES MOVIE WITH JAMES SPOONER , HURRICANE KATRINA, LIBERIA, PALESTINIAN WAR DOCUMENTARY AND HIS CATALOGUE IS TOO LENGTHY SO I WILL SPARE YOU AND TELL YOU TO CLICK ON THE LINKS IN THE RIGHT HAND CORNER OF THE PAGE TO WATCH VIDEOS HE SHOT. I HAD THE PLEASURE OF HELPING HIM PACK SOME FURNITURE FOR HIS NEW PLACE IN NEW YORK AND WE SPOKE ON SOCIAL MATTERS, THE CURRENT STATED OF BLACK RELATIONSHIPS POLITICS , GLOBAL WARMING THE VEGAN MOVEMENT AND AN ARRAY OF SILLY STUFF THAT WE LAUGHED AT FOR TWO DAYS.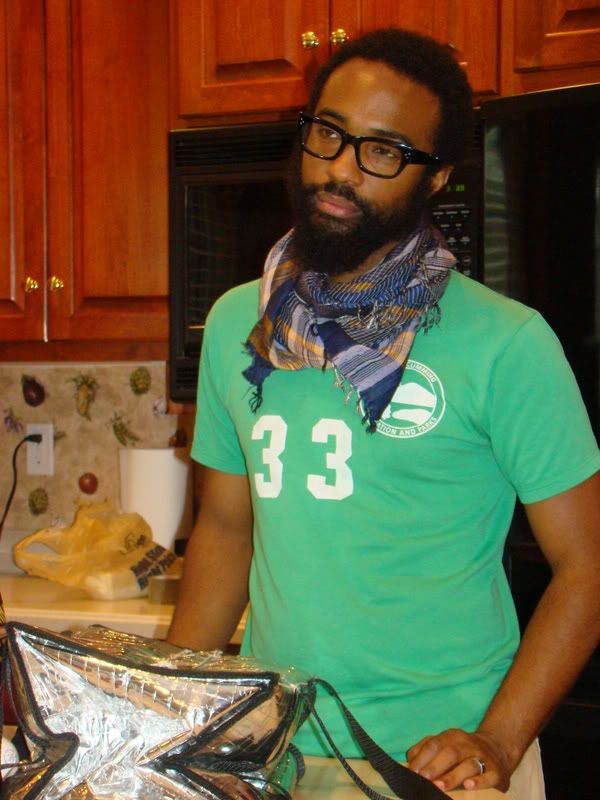 AFTER A LONG DAY OF LIFTING IS THERE AN END ??
IN THE FIRST WEEK OF JANUARY IN CONJUNCTION WITH THE RELEASE OF MY MIXTAPE SINGLE WE WILL DEBUT A PROJECT WE ARE DOING TOGETHER HERE THAT'S IT...TOP SECRET SHHHH UNTIL THE end of the first week of January when i return from New York. In the meantime click on the Bradford Young link in the link section on the right to watch some of his videos or commission him for possible works... -2 BE CONTINUED ..