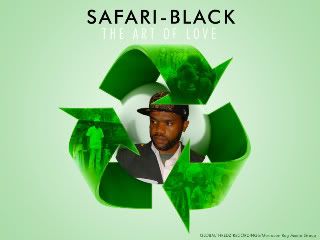 Here it is peoples THE new SAFARI-BLACK MIXTAPE SINGLE !! "THE ART OF LOVE " FT. HORUS -HERU AND ELLIOT NICOLS . The song is an acronym in which the word '"

LOVE

" is used in the same context as the word life. Life is the current canvas for the forthcoming

SAFARI-BLACK

"

ART of Love

" mixtape. The song is a celebration of all things simple , waking up splashing water on your face. Purely inspiration in a time of crisis in North America . Just a small stroke of art to take your mind off or lifes pains ..its the art of love ... -chairman Lee A & R of GLOBALTHREDZ RECORDINGS .



CLICK BELOW TO DOWLOAD !! ON MPR PLAYER BOX WHERE IT SAYS

DIV/SHARE

!!